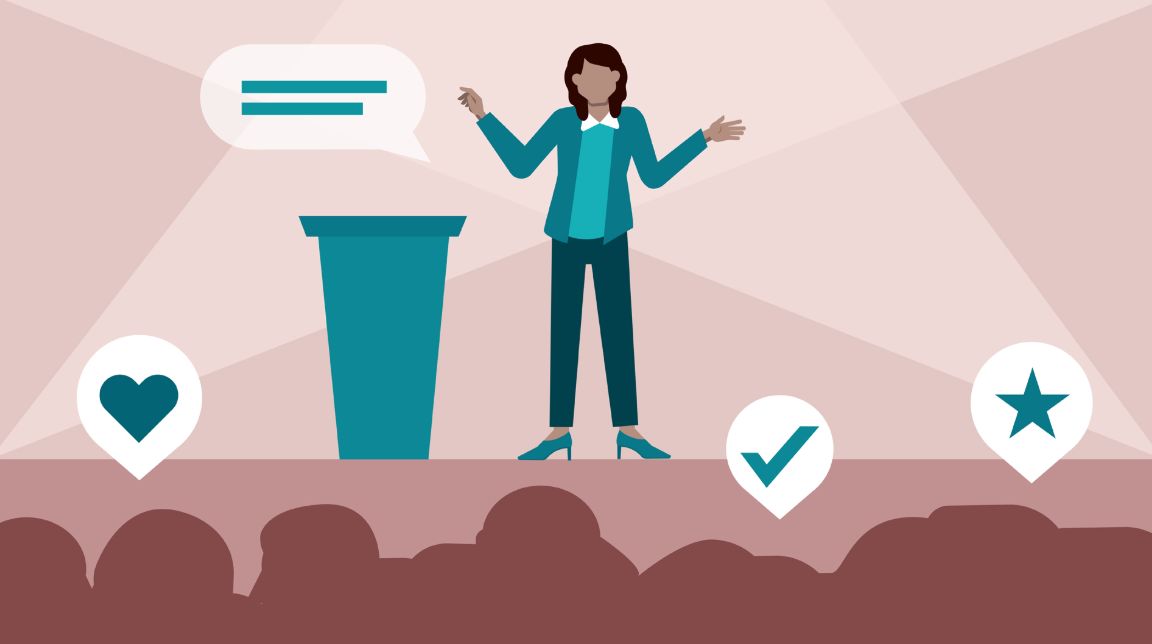 Free Online Course: Presentation Skills
Coursera is offering a free online course in Presentation Skills. The course develops through four themes mastering fear, developing a creative formula, using verbal and body language, and anticipating the room, you can discover your personal power as a speaker and give excellent presentations.  After this course, with some practice, you will be able to go into any situation and command the room for as long as you like.
Course Content:
Week 1: Getting Started with Public Speaking
In this module you will know the element that makes public speaking difficult: fear.
Unlike writing a memo or designing a slide deck, presenting a speech puts you directly in front of an audience.
Yet the skills of writing and design are exactly the same as those of public speaking: clarity, structure, revision, and above all, storytelling.
By applying these skills you can control your fear and take center stage in public.
Week 2: A Formula For Successful Presentation
This module zeroes in on a practical formula for successful presentations.
The most complex presentations can be created easily, revised effectively, and delivered confidently.
Still, no one-size-fits-all outline, no rigid set of rules, the secret ingredient to public speaking: creativity.

Week 3: Practicing Your Self
Practice is tricky, because poor practice techniques actually make a dull presentation even duller—further from the inspiring, passionate experience you want to create for your audience.
Module Three teaches you to put passion in a bottle and release it when you want.
Week 4: Engaging with the World
The last module of teaches you how to be flexible, agile, and confident.
how to deal with interruptions and hostility alike, concluding the course by looking ahead to how you
Benefits:
This Course Plus the Full Specialization
Shareable Certificates
Self-Paced Learning Option
Course Videos & Readings
Practice Quizzes
Assignments with Peer Feedback
Quizzes with Feedback
About Coursera:
Coursera is an American online learning platform founded by Stanford professors Andrew Ng and Daphne Koller that offers massive open online courses (MOOC), specializations, and degrees.