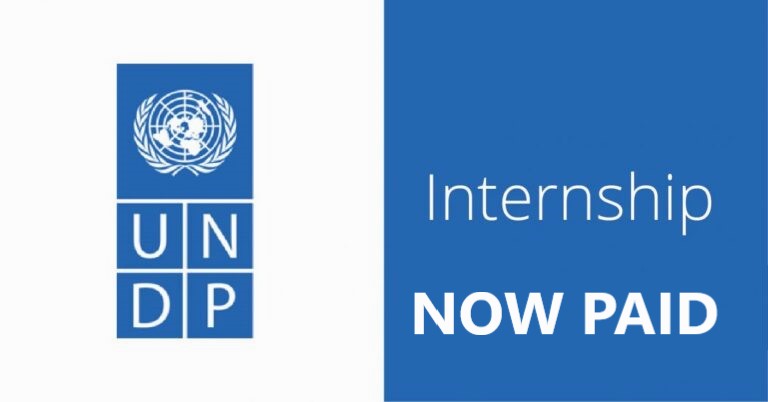 Internship in the US with the UNDP in Communications and Management for 2020
Internship in the US with the UNDP in Communications and Management for 2020
The United Nations Development Program (UNDP) is offering an exceptional internship in Communications/Knowledge, Management, and Reporting for 6 months in the US for 2020. 
Background
The United Nations Office for South­South Cooperation (UNOSSC) aims to be a robust knowledge hub providing advisory and consulting services to Member States and United Nations entities on South­South and triangular cooperation enabling developing countries to effectively face their leading development challenges and harness global opportunities to address them, in tandem with monitoring progress on implementing the Buenos Aires Plan of Action, New Directions Strategy, the Nairobi Outcome and the Outcome Document of the Second High-level United Nations Conference on South-South Cooperation (BAPA+40).
UNOSSC engages with Member States globally, regionally, as well as within the UN system to facilitate practical expressions of Southern solidarity towards the achievement of internationally agreed development goals. UNOSSC works with a wide range of partners including global centers of excellence to intensively explore how building endogenous capacity be encouraged, how broadening and sharing technological advances within the global South will systematically occur, and how emerging innovative financing mechanisms can be harnessed through South­South and triangular cooperation. UNOSSC ensures that our southern constituencies have timely access to high quality analytical planning, mapping, programming, and reporting on data, trends and opportunities that will propel South­South and triangular cooperation in ways that ensure success.
UNOSSC has established an internship programme for young professionals interested in strengthening their understanding of United Nations, UNOSSC, its mandate, mission and its work within and outside the United Nations System. The UNOSSC internship programme provides professional enrichment for young professionals, enhancing their leadership and professional skills as well as broadening their global perspectives.
The Communications/Knowledge Management and Reporting Intern will be responsible for supporting the development of high­impact communications materials for all streams of the Office's work including South-South Galaxy, South-South Global Thinkers, Youth4South, Cities Project, IBSA Fund, India-UN Development Partnership Fund, Policy, Environmental Sustainability and Climate Action on SSC and other initiatives. The intern will also support knowledge management and research on SSC and TrC. This internship requires strategic thinking with the ability to deliver consistently high quality, well-written, thought-provoking materials under pressure and tight deadlines.
Duties and Responsibilities:
Support drafting reports, program results, outputs, and outcomes.
Produce communication materials to highlight the achievements of UNOSSC across all of its projects and programs.
Support knowledge management through UNOSSC's online platforms.
Assist in providing research support on SSC and TrC.
Draft knowledge and advocacy products e.g. background documents, briefs, speeches, presentations, and other communication materials related to SSC and TrC.
Provide coordination support to the Directorate to ensure efficient internal communications.
Support online communication through UNOSSC social media channels.
Provide logistical support to UNOSSC events.
Assist in identifying opportunities and contribute to resource mobilization for SSC/TrC
Provide other ad hoc support as required.
Competencies:
Understanding of strategic communication and how it can contribute to the achievement of specific development goals.
Ability to engage with partners and forge productive working relationships.
Familiarity with global development issues and the world of the UN.
Strong organizational skills and the ability to multi-task.
Responsible, responsive, and enthusiastic.
Ability to arrange events with relevant stakeholders.
Ability to extract, interpret, analyze data, and resolve problems.
Ability to produce deliverables conforming to the required standard.
Ability to support a team and team-building skills.
Strong attention to detail.
Strong IT skills and excellent knowledge of office software packages.
Excellent oral and written communication skills.
Education:
Qualified/suitable intern from the field of communication for development, journalism, communications, sustainable development, social science, or related field. Applicants to the UNDP internship program must at the time of application meet one of the following requirements:
Be enrolled in a postgraduate degree program (such as a master's program, or higher).
Be enrolled in the final academic year of a first university degree program (such as a bachelor's degree or equivalent).
Have recently graduated with a university degree (as defined in (a) and (b) above) and, if selected, must start the internship within one-year of graduation.
Be enrolled in a postgraduate professional traineeship program and undertake the internship as part of this program.
Experience:
Experience in communications required.
Familiar with international development/relations desirable.
Familiarity with the UN system in general and/or with South-South development cooperation, in particular, is an asset.
Language:
Proficiency in English. Knowledge of one of the other five official languages of the UN (Arabic, Chinese, French, Russian and Spanish) would be an asset.
Benefits:
Interns may be given a stipend per month in accordance with the provisions of the UNDP Internship policy, which applicants should become familiar with prior to signing an UN Internship Agreement Form. Where an intern is financially supported by an institution, government or third party, UNDP will, subject to the rules of such institution, government or third party, pay the intern the difference, if any, between the external financial support provided and the applicable UNDP Stipend. All the expenses connected with the internship will be borne by the intern, sponsoring government or institutions.
About the United Nations Development Programme:
The United Nations Development Programme is the United Nations' global development network. Headquartered in New York City, UNDP advocates for change and connects countries to knowledge, experience and resources to help people build a better life for themselves.
How to Apply
Fill out the application form which includes:
Personal information
Language proficiency
Education
CV
Motivation letter
Please note: Deadline will be on 31 December 2020.
 If you experience any technical difficulties with this application, please contact [email protected]