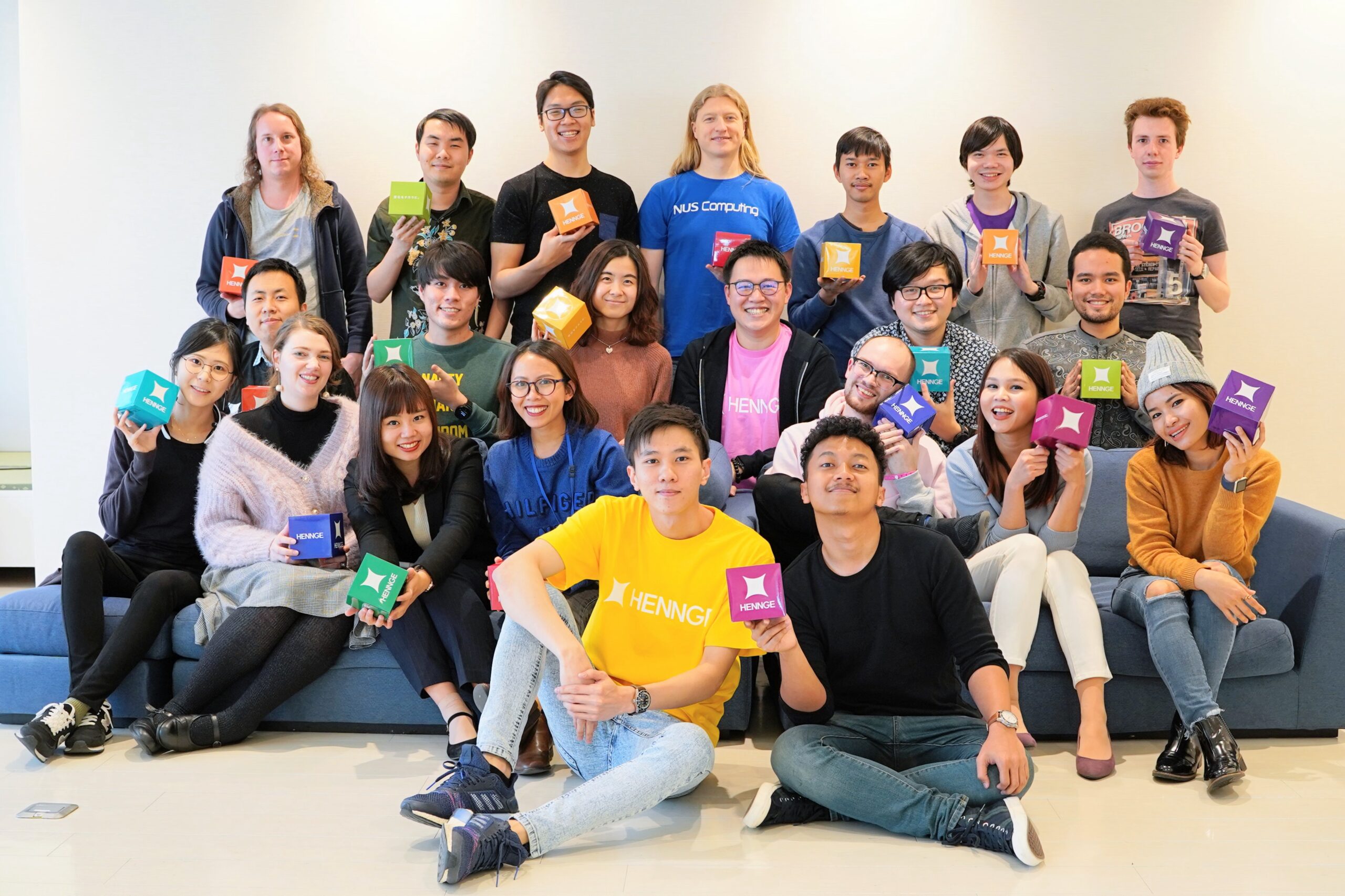 HENNGE GIP internship program Japan
HENNGE GIP internship program Japan
We're built on enabling the best of tomorrow's technology and talent. We challenge working styles to solve real-world problems and want you to play a role.

Stand out from the rest by gaining practical cloud industry experience, 1-on-1 mentorship in a diverse environment and reap the rewards of being at the forefront of change in Japan.
Enabling your new future.
Changing tomorrow is a team effort. We expect to learn from our interns as much as they gain from their experience. We celebrate differences by inviting skilled engineers from all over the globe and ensure every voice counts. Diversity deepens personal growth and keeps our business ahead of the curve. It's a win-win.
Benefits
The HENNGE Global Internship Program is a training program without salary. However, accepted participants receive a monthly subsidy to cover living costs such as accommodation, meals and commuting expenses.

Since starting the program in 2010, we've developed a friendly network that ensures every intern feels at home and gets the most from their experience both professionally and personally, as proven by the former interns we're proud to have since hired as full-time staff.
While in GIP you will be Provided with
Monthly subsidy
Pre-arrival support and visa guidance
Round-trip airfares
Medical insurance
Japanese mobile with data
Accessible to
'Get to know you' luncheons
Monthly Technical Sessions for engineers to share knowledge and latest trends
Office facilities, refreshments, staff parties and numerous social opportunities
Japanese cultural events
Program Requirements
Essential:
At least third year students or fresh graduates with BS, MS or PhD in Computer Sciences or related field
Experience in systems software or algorithms
Knowledge of Unix / Linux environments
Proficiency with Python or Go
Familiarity with TCP/IP and network programming
Fluency in English (Japanese not required)
Preferred:
Interested in pursuing a career in Japan
How to apply
Step 1
Register here and verify your email address.
Step 2
Work through the admission challenge and submit your work with your CV and cover letter.
Step 3
An online interview will be given to those who pass Step 2.